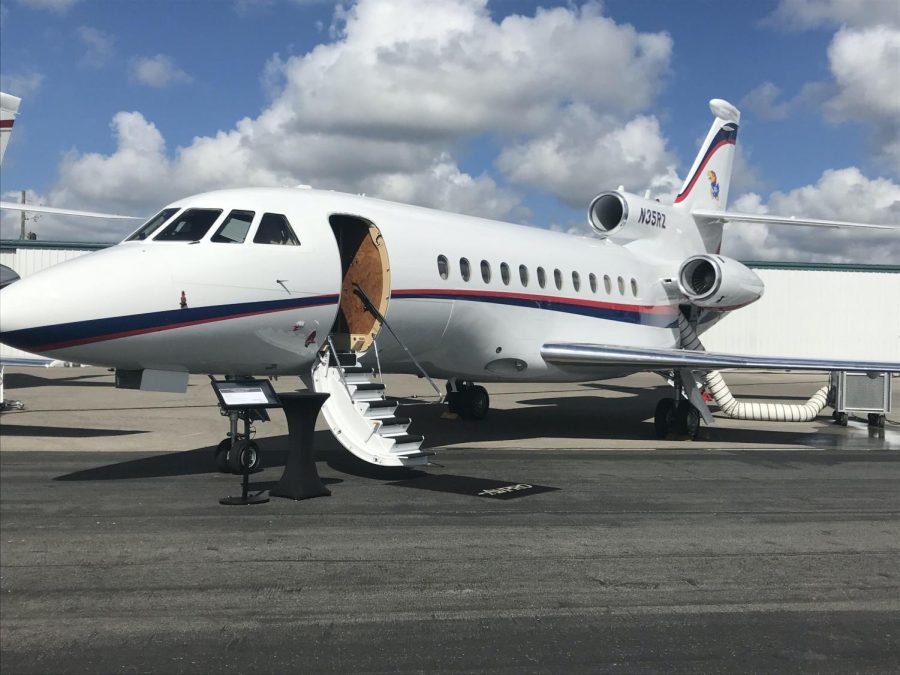 Private jets become a social norm among top celebrities.
Ava Hahn, P.V. Only Editor
March 29, 2022
It is no secret that the money and fame that follow the life of a celebrity can give them a lot of power. Some of the most everyday things in life for a famous person are things most of society could not even dream of. The following are some of the things that the top 1% are able to get away with.
Renting out public venues

– With all the attention that comes with being famous, celebrities can find it difficult to have an undisturbed experience at large public events. Luckily, celebrities are able to rent out places like movie theaters and amusement parks. Beyoncé and Jay- Z rented out a whole section of an amusement park in Miami, all for their daughter's second birthday. 
Legal name change of a child

– With the spotlight on not only celebrities but their children as well, changing a child's name is picked up instantly by the media. The most recent name change that has gone viral was Kylie Jenner and Travis Scott's second child, originally named Wolf. Not even a month after his birth, the couple announced they would be changing his name. 
Private Jetting Everywhere – Oftentimes the hardest part of traveling is flying to the destination. Luckily for the top one percent, this is not an issue. Many celebs are seen flying on their very own private jets, not just occasionally, but everywhere. Jay-Z and Beyonce's Jet is estimated at about 40 million dollars and includes all of the main amenities as an average house. This eliminates the issue of disturbed travel and makes frequent flying a breeze.   
Extravagant closets – A life in the spotlight requires a jaw dropping wardrobe – and a closet to hold it. Celebrity Kris Jenner's closet boasts a wardrobe that reigns in at a price similar to an average home or two. It's equipped with countless shelves and designer pieces that would leave any fashion lover envious. 
Evasion of jail time – Most citizens avoid illegal activity for the fear of consequences such as jail and fines. This did not hold true for the Kardashian family though as Khloé Kardashian's jail time was taken as a complete joke to the family. Khloe was serving time for a DUI, a crime most citizens would be looked down upon for. The car ride to jail was an iconic family moment on their TV show, "Keeping Up with the Kardashians." The sisters snapped car selfies and joked around while being filmed before Kardashian's send-off. 
The rich and famous have privileges most people can never obtain. Things like million-dollar closets, all the way to defying the law may seem unimaginable for most average people. However, for the rich and famous privileges like these are just a part of life.
post comes from: https://www.google.com/alerts/feeds/06826723516548187620/10747720445221330788

Post was first posted at: https://www.google.com/url?rct=j&sa=t&url=https://spartanshield.org/32375/pvonly/things-only-celebrities-can-get-away-with/&ct=ga&cd=CAIyHDA1OTI4ZmFhZTEzZjQwNjU6Y29tOmVuOlVTOlI&usg=AFQjCNHGmTxyUgYq_ztC6G99bk6Zu5RGbw