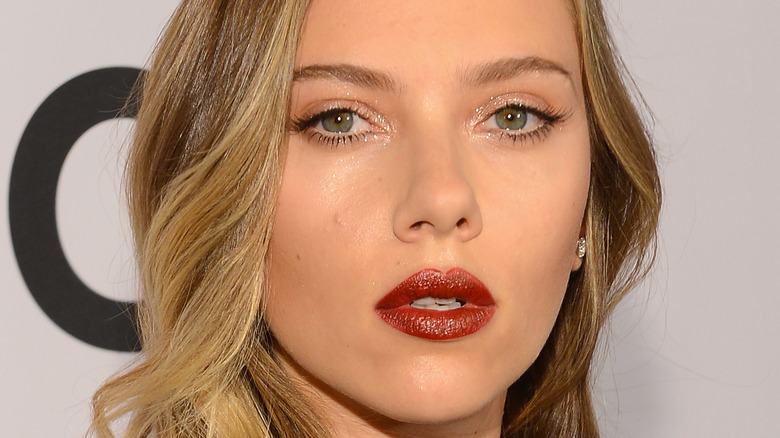 Larry Busacca/Getty Images
We often hear stories of celebrities who have faced legal troubles, usually resulting in them having to pay an exorbitant amount of money or quietly settling cases behind closed doors to have an issue go away. What we don't often see is the reverse — when a famous face has to take a stand to defend not only the reputation they've worked so hard to build but also to preserve their integrity.
Usually seen as easy targets, celebrities and other high-profile public figures are often roped into cases that involve a person or business filing a lawsuit against them in an attempt for monetary gain. But let's take a look at a few instances where a celeb fought back. From libel to invasion of privacy to unauthorized use of images, this list illustrates those cases of celebrities who found themselves under deleterious circumstances and used their fortitude to not only take on these huge companies — but win! 
Brad Pitt and Angelina Jolie won an undisclosed amount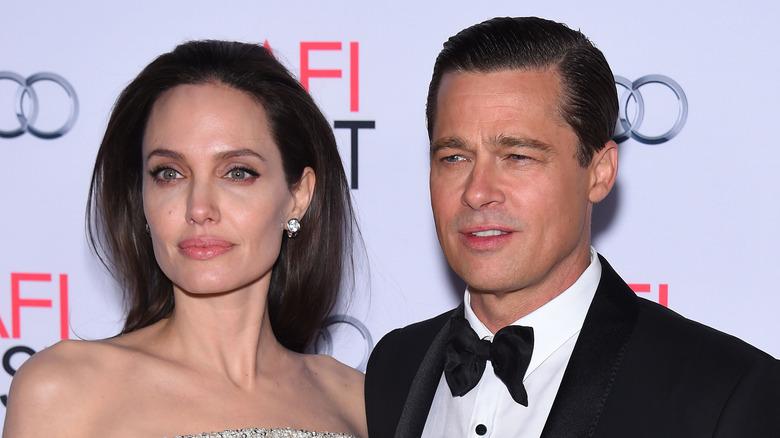 DFree/Shutterstock
Back when they were a couple, Hollywood powerhouses Brad Pitt and Angelina Jolie sued the British tabloid News of the World. The paper alleged that the pair were soon separating and deciding how to manage custody of their children and division of their assets. Like any news surrounding two of the biggest stars in the world, the story gained legs and was republished across mainstream news outlets. News of the World did not retract the story nor apologize to the couple, prompting them to sue.
The then-law firm for the couple, Schillings, released a statement: "We can confirm unequivocally, and upon instructions, that the allegations published by the News of the World are false as well as intrusive," per The Guardian.
Brad and Angelina won the lawsuit against News of the World for an undisclosed amount with the paper agreeing to publish an apology as well as pay the couple's costs and damages. 
Kate Winslet won a libel suit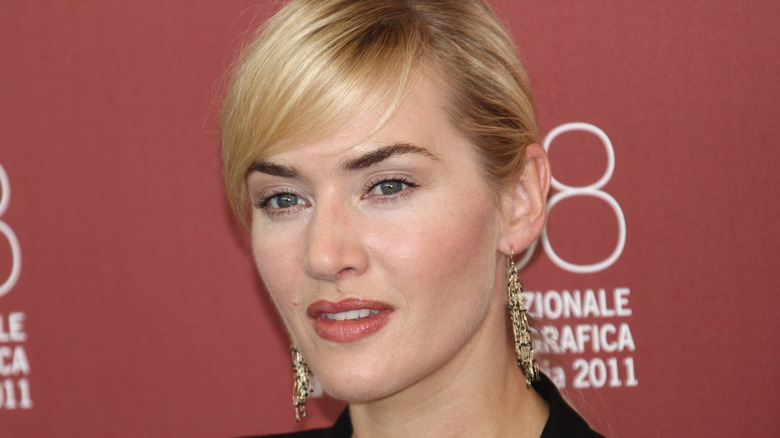 Denis Makarenko/Shutterstock
Fresh off her Oscar win for "The Reader," Kate Winslet found herself the subject of scrutiny after the Daily Mail published an article claiming that the actor lied about the amount of exercise she did to stay in shape. Filing a case with London's High Court, Winslet sued Associated Newspapers, publisher of the Daily Mail, and was quoted as saying she felt "distressed and embarrassed" by the feature.
The Daily Mail doubled down on their story, using a quote the actor gave to Elle Magazine where she said "I don't go to the gym because I don't have time but I do Pilates and workout DVDs for 20 minutes or more everyday at home." Wow, if taking a quote out of context was a person! Winslet won her lawsuit against the publication for and said in a statement, "I strongly believe that women should be encouraged to accept themselves as they are, so to suggest that I was lying was an unacceptable accusation of hypocrisy."
The Daily Mail later apologized for their claims and agreed to pay her damages and costs. This isn't the first time she faced an issue of this nature. In 2007, Grazia magazine alleged that Winslet sought weight-loss treatment. The matter was settled, and the magazine apologized for its accusations as well as offering to donate to one of her chosen charities.
Clint Eastwood's suit against Lithuanian company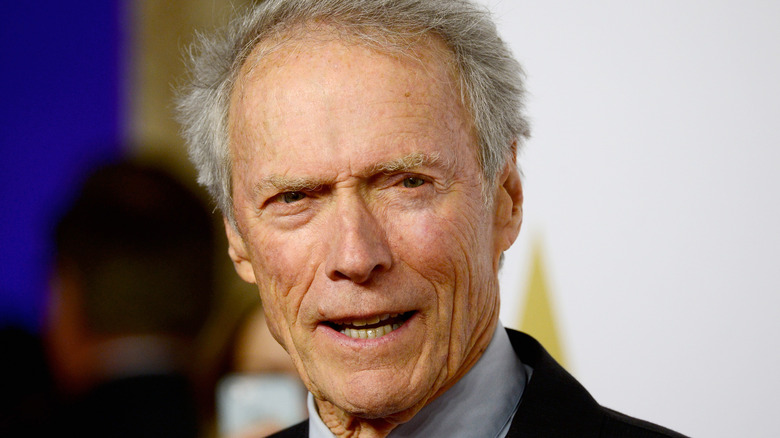 Frazer Harrison/Getty Images
Hollywood icon Clint Eastwood won a default judgment of $6.1 million against a Lithuanian company for false allegations that the Oscar-winning director and actor had endorsed CBD (Cannabidiol) gummies. The company, Mediatonas UAB, was accused by Eastwood and Garrapata — which owns the rights to his likeness — of publishing a fake interview to look similar to that of a previous interview the director had given to the "Today" show endorsing their products with links included to buy said products.
Eastwood's team pushed back, stating he had "no connection of any kind whatsoever to any CBD products." Many of his elite counterparts such as Tom Hanks, Oprah Winfrey, and even former President George W. Bush have also been targets of companies using false or misleading endorsements to sell their products. Hanks spoke out about the "intentional hoax" on his Instagram page. Due to Mediatonas failing to respond to a court summons, the judge ruled in favor of Eastwood.
In addition to the judgment, he was awarded $95,000 to cover his attorney fees along with a permanent injunction, banning the use of his name and likeness for future use. Speaking about the judge's decision, Eastwood shared this with the New York Post: "I am pleased with the court's ruling and believe this judgment sends a powerful message to other online scammers who might try to illegally use someone's name and reputation to sell their products." 
Kate Middleton wins against Closer Magazine
Frederic Legrand – COMEO/Shutterstock
The Duchess of Cambridge sued the French edition of Closer Magazine after topless photos of her were published. Using a long-lens camera, a French paparazzo caught the duchess sunbathing without a bikini top while vacationing with her husband, Prince William, on holiday in Southern France in 2012.
A total of six photographers and magazine editors were taken to court by the royal family, citing an invasion of privacy. The spokesperson for the future Queen of the United Kingdom said in a statement that the photos released were both "grotesque and totally unjustifiable," drawing comparisons to the treatment of the late Princess Diana (mother to Prince William and his brother Prince Harry), who was hounded by the press to her unfortunate death.
The duchess successfully won the case, and the defendants were ruled to pay €100,000 ($118,000 U.S.) with €50,000 being awarded to Kate and the other €50,000 to William. An additional €45,000 fine toward the editor and editorial director was ruled as well. 
Scarlett Johansson takes on Disney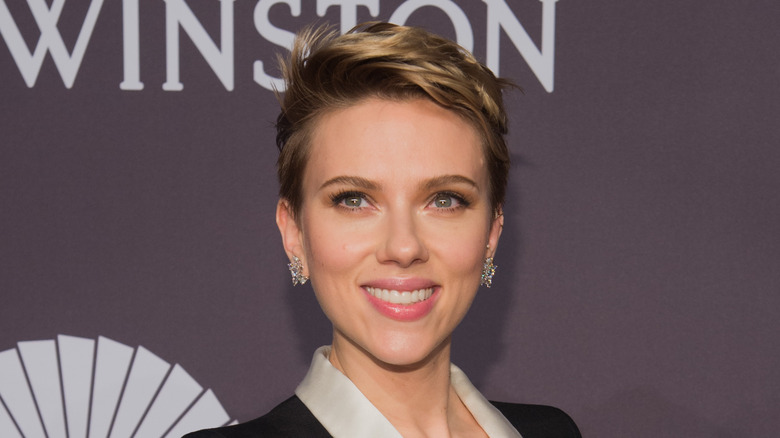 Kevin Tachman/Getty Images
Scarlett Johansson sued Disney movie studios for allegations of breach of contract. In her claim, "The Avengers" actor stated that the studio breached the contract when it decided to release her film "Black Widow" simultaneously in theaters as well as on its streaming service Disney+, sacrificing the film's earning potential along with her compensation on bonuses and ticket sales.
Johansson's lawsuit claims the format in which the film was released was not a part of her deal when she initially signed her contract and that she had been promised an exclusive theater release for a period of 90-120 days. Disney argued that the studio had met the actor's contract demands and that the simultaneous release would only enhance her compensation ability in addition to the $20 million salary she received for the film. A spokesperson for Disney said Johansson's decision to file a lawsuit was "especially sad and distressing in its callous disregard for the horrific and prolonged global effects of the COVID-19 pandemic."
In a back-and-forth PR battle, a settlement was reached for an undisclosed amount. Johansson said in a statement that she was "happy to have resolved our differences with Disney," adding, "I'm incredibly proud of the work we've done together over the years and have greatly enjoyed my creative relationship with the team. I look forward to continuing our collaboration in years to come." 
Russell Brand receives substantial damages from The Sun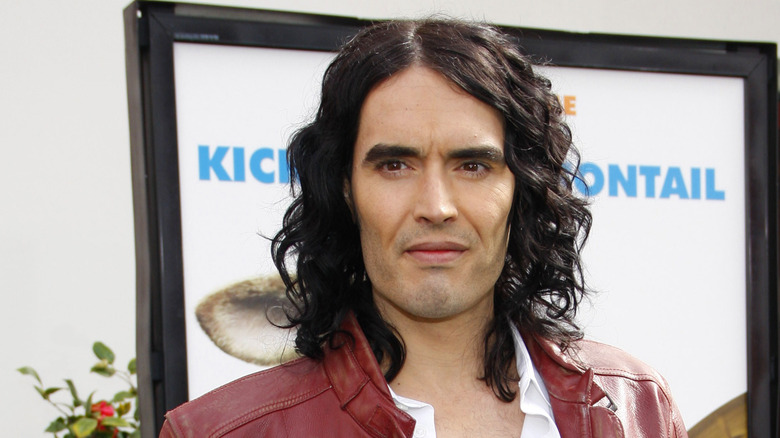 Tinseltown/Shutterstock
Comedian and actor Russell Brand successfully sued The Sun newspaper after an article was published claiming he cheated on his then-girlfriend Jemima Khan. Plastered on the front page of the November 2013 issue, the article alleged that Brand had been having an affair with model Sophie Coady.
Although Brand responded directly to the paper, informing them that their information was incorrect, he was not issued an apology nor did the paper agree to remove the story from its website. Firing back, he responded by writing a post about the matter for The Guardian. He's quoted in the post as saying, "some friends of mine thought it dubious that the Sun's deceitful story appeared just days after I'd spoken out against the media, corporations, and the government."
He later sued the paper for libel and won an unspecified amount, which he donated to the Hillsborough Justice Campaign. In addition, the publisher issued an apology for causing embarrassment to the comedian. 
Meghan Markle reigns victorious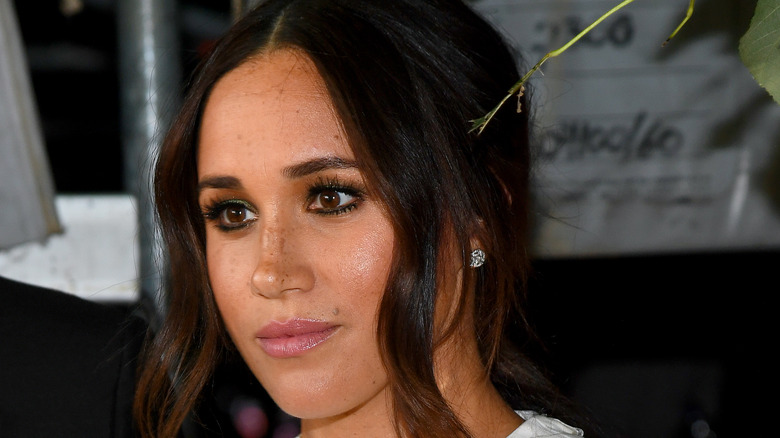 Kevin Mazur/Getty Images
Actor-turned-Duchess of Sussex Meghan Markle filed a lawsuit against the publishers of the Mail on Sunday, citing breach of privacy, after the publication printed parts of a personal letter she had written to her estranged father, Thomas Markle, shortly after her wedding to Prince Harry. In London's High Court, presiding Judge Mark Warby ruled in Markle's favor that the publication had infringed on her copyright and that a formal apology needed to be published on both the front page of the paper as well as the homepage of the online version of the outlet.
In her official statement, Meghan said, "this is a victory not just for me, but for anyone who has ever felt scared to stand up for what's right. While this win is precedent-setting, what matters most is that we are now collectively brave enough to reshape a tabloid industry that conditions people to be cruel, and profits from the lies and pain that they create." The publisher was also required to pay 90% of Meghan's legal expenses. The duchess said she would donate her monetary gain from the win to charity.
The Duke and Duchess of Sussex have endured a tumultuous relationship with the British press, Meghan in particular, which resulted in the couple ultimately deciding to step back from their royal duties. They moved to the U.S., where they live with their son Archie and daughter Lilibet.
Katie Holmes settled lawsuit with Star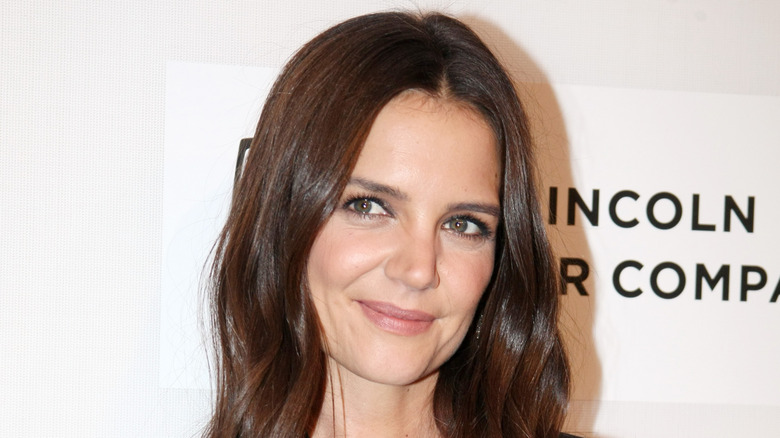 Ron Adar/Shutterstock
Katie Holmes filed a $50 million dollar lawsuit against American Media, Inc., the publisher of Star magazine. The outlet featured Holmes on the cover along with a headline that read "Katie DRUG SHOCKER," which insinuated that the actor was addicted to drugs. The actual article, however, was less about Holmes herself and more so about the treatments of the Church of Scientology, particularly a device called an e-meter. The article stated that Holmes would use the device during counseling sessions to release endorphins in her body.
Holmes said in a statement, "Of all the fabricated stories that continue to be published about me, this instance is beyond the pale. The publisher knew this outrageous story was false and printed it anyway to sell magazines."
Star initially stood by their statements published in the article. But Holmes won her lawsuit, and the publisher agreed to make a "substantial donation" to the charity of her choice and did something they rarely do, which was issue an apology. Aaron Moss, the lawyer for Holmes, said in his own statement, "American Media did the right thing by apologizing to Katie, but this is a story that should never have been published in the first place. Her lawsuit should serve as a lesson to other tabloids that if they print false and defamatory stories about Katie, she will stand up for her legal rights." 
Shannen Doherty sued her insurance company and won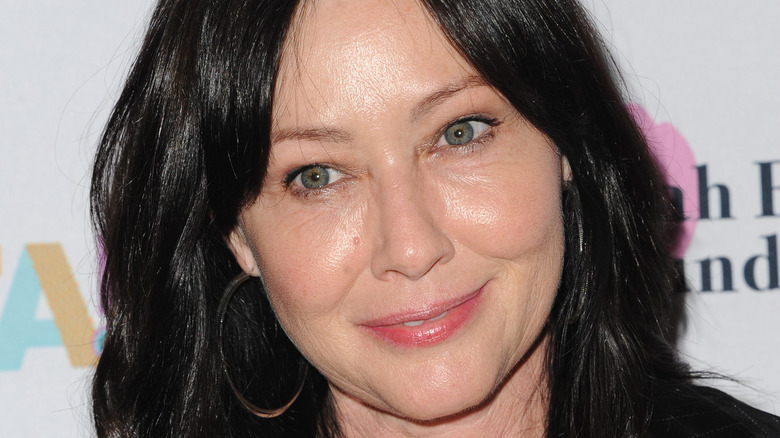 Tinseltown/Shutterstock
Shannen Doherty successfully sued and won her lawsuit against her insurance company, State Farm, for $6.3 million dollars. After her Malibu house was damaged due to California wildfires, Doherty sought insurance repairs but was denied as State Farm refused to pay for said damages, resulting in the "Beverly Hills, 90210" actor having to pay out of pocket for the repairs.
In court, the jury found State Farm liable for covering the damages and noted their decision not to do so as "unreasonable and without proper cause." Devin McRae, Doherty's lawyer, said in a statement, "We thank the members of the jury for their thoughtful consideration of Shannen's case. This should send a message to State Farm and other institutions that they should not forget they are dealing with human beings."
State Farm pushed back against the decision in their own statement, saying, "we are disappointed by the jury's decision and respectfully disagree with it. We will explore all available legal options, including appealing the verdict." The amount awarded was to help Doherty repair her home from the damage as well as cover her attorney fees and emotional distress. 
post comes from: https://www.google.com/alerts/feeds/06826723516548187620/10747720445221330788

Post was first posted at: https://www.google.com/url?rct=j&sa=t&url=https://www.nickiswift.com/751987/celebrities-who-took-on-huge-companies-and-won/&ct=ga&cd=CAIyHDA1OTI4ZmFhZTEzZjQwNjU6Y29tOmVuOlVTOlI&usg=AFQjCNF4uW7iz4RXmAKtXCR6NpscLkNrtw