From Paris Hilton's NFT fund to Leonardo DiCaprio's love of Art Basel, VIPs are infiltrating the industry. With an increased presence in salesrooms, art fairs and gallery openings, we look at what the new category of celebrity investor means for the market.
---
Over the past decade, the art market has benefited from growth of the High-Net-Worth population. According to the recent edition of Knight Frank's Wealth Report, the number of Ultra High Net Worth Individuals rose by 9.3% in 2021, meaning an additional 52,000 wealthy individuals emerged last year. With an increased High-Net-Worth population comes a greater demand for passion investments like contemporary art. This increased interest is also reflected in such individuals who are publicly prominent. From personalities in the music and film industry to those working in sports and fashion, more and more notable names are entering the art investment sector. So, what does this mean for existing investors?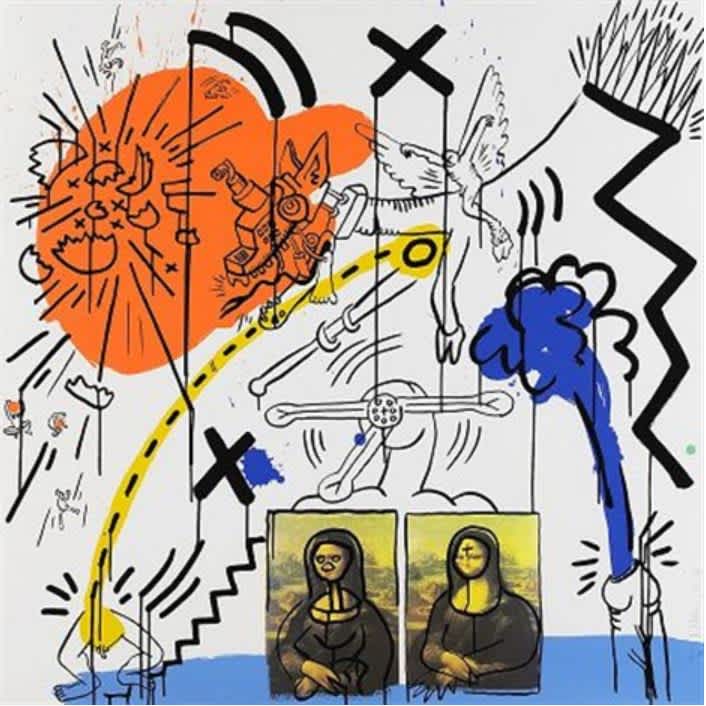 KEITH HARING, APOCALYPSE (ONE PRINT), 1988
The category of celebrity investor means that the provenance of an artwork has never been more important. Provenance refers to the history of an artwork and its ownership, including the previous collections, auctions and galleries the artwork has been part of. Although always important, as verified ownership and authenticity effects the value of an artwork, with more and more celebrities purchasing art, provenance has taken on new meaning. Imagine acquiring an artwork previously owned by a personal idol or someone you admire. When the prior owner of a work is arguably as interesting as the art itself, it becomes a marketing tool to attract a higher number of buyers and increase demand. This has been proven time and time again, with celebrity collections going under the hammer at auction for astronomical figures.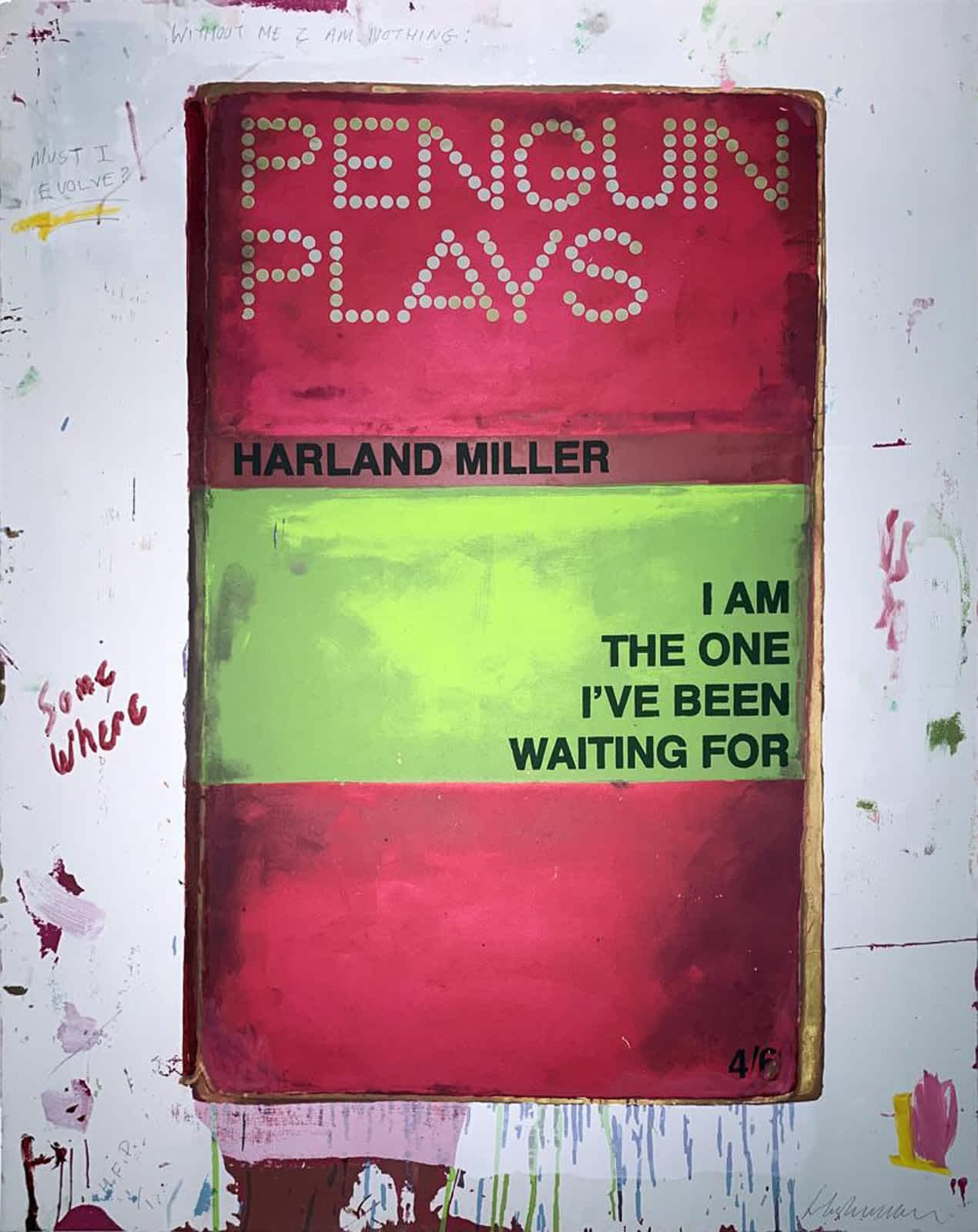 HARLAND MILLER, I AM THE ONE I'VE BEEN WAITING FOR, 2012
Once such example is the 2016 auction of David Bowie's Private Collection at Sotheby's. Featuring works by renowned artists such as Damien Hirst, Jean-Michel Basquiat, Henry Moore and Marcel Duchamp, Bowie's collection also contained some less well-known artworks including contemporary African art, work by self-taught artists from Vienna's Gugging institution, as well as designs by Ettore Sottsass and the revolutionary Memphis group. Over the course of the two day sale, the British musician's collection of art raised £32.9 M for charity and broke 59 different artists' records. The high demand for work by little known artists shows the effect celebrity provenance can have on an artwork's desirability.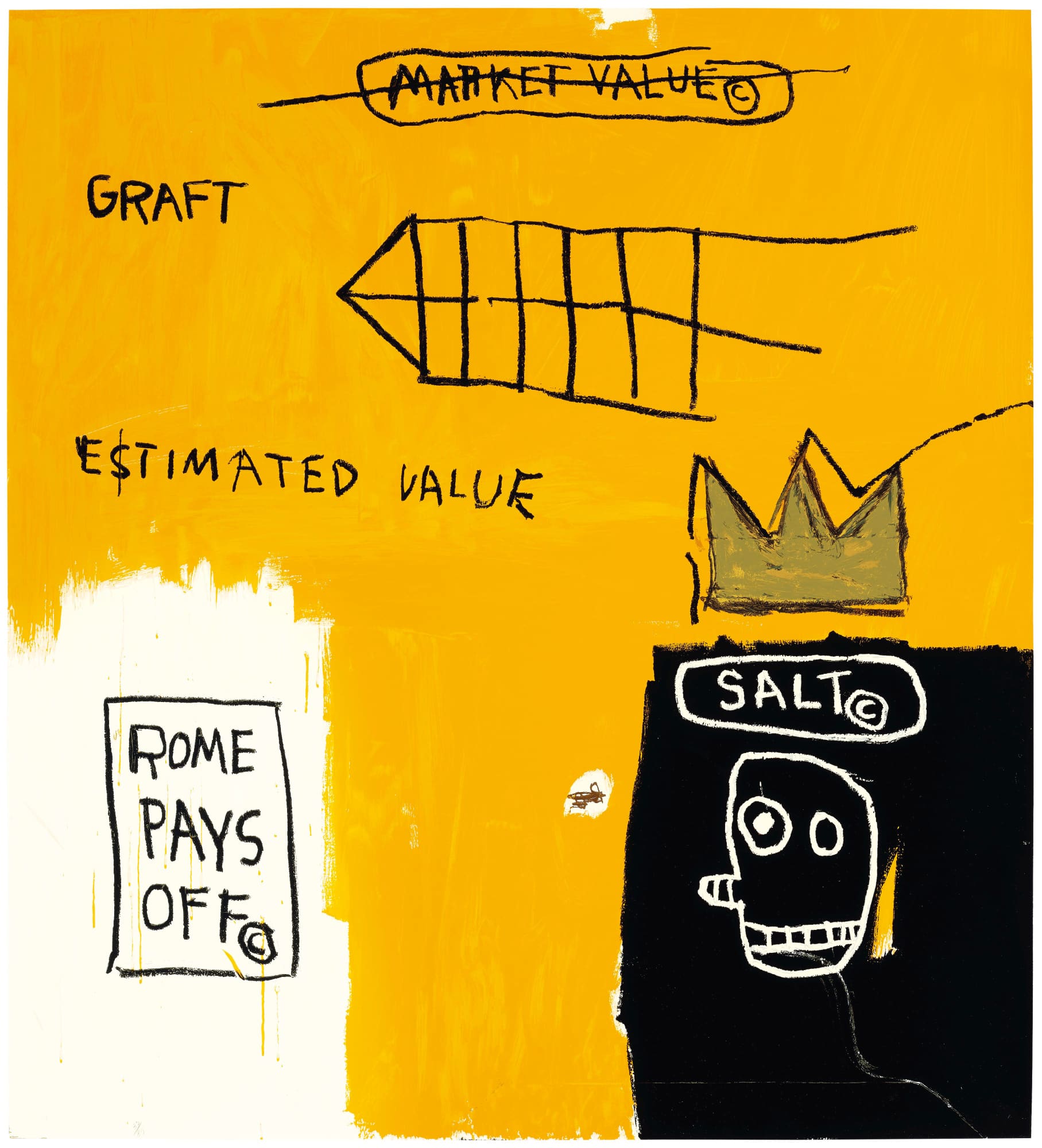 JEAN-MICHEL BASQUIAT, ROME PAYS OFF, 2004 
A more recent example is the sale of two Banksy artworks by British musician, Robbie Williams. In March 2022, Williams consigned three pieces by Banksy for auction at Sotheby's: Kissing Coppers (withdrawn), Girl with Balloon (sold for £2,818,000) and Vandalised Oils (Choppers) (sold after 17 bids for £4,384,900). Despite one piece being withdrawn at the last minute, the remaining two iconic paintings nearly doubled their presale estimates, again confirming the allure of a celebrity provenance.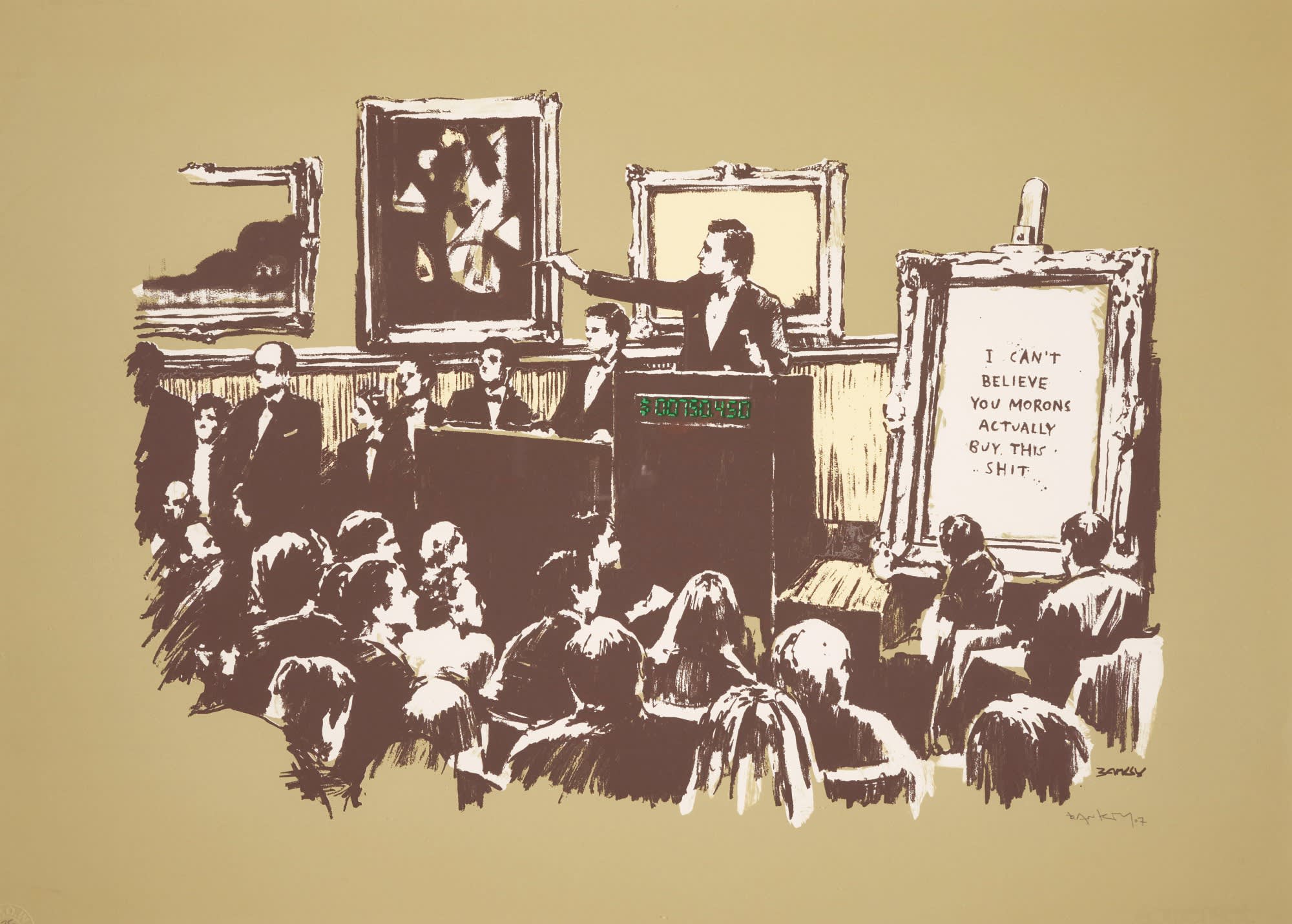 Yet, the sale did not just mark the benefit a celebrity owner can have on an artwork. It also stood as testament to the power of owning notable artwork and what that can do for a collector. On the sale Williams noted, "As a collector of Banksy's work, you become part of a broader cultural movement", and this cultural currency was something the ex-Take That singer was quick to cash in on. Leveraging the auction result as a way to integrate himself within the art world, the singer swiftly launched his own artistic partnership with Ed Godrich. The duo created fourteen black and white paintings that were exhibited at Sotheby's from 13th to 25th May, turning the celebrity investor into a celebrity artist.
Robbie Williams and Ed Godrich's Debut Exhibition 
The rise of the celebrity art investor has affected the market in many ways, including increasing the importance of an artwork's provenance. Yet, most importantly, celebrity investors continue to popularise the concept of art as investment. Through social media and public connections with notable collections, VIP investors are introducing new buyers to the market, broadening awareness of art investment's financial and emotional benefits.
post comes from: https://www.google.com/alerts/feeds/06826723516548187620/10747720445221330788

Post was first posted at: https://www.google.com/url?rct=j&sa=t&url=https://maddoxgallery.com/news/286-celebrities-are-investing-in-art.-so-what-does-from-paris-hiltons-nft-fund-to-leonardo-dicaprios/&ct=ga&cd=CAIyHDA1OTI4ZmFhZTEzZjQwNjU6Y29tOmVuOlVTOlI&usg=AOvVaw04PBRYjJErpB540LAF8L2Z