Alex Trebek would have turned 81 on July 22. The Jeopardy! host who died in 2020 survived nearly two years after announcing a grim diagnosis of advanced pancreatic cancer in 2019.
On his birthday, Trebek was most definitely missed, and it showed on Twitter.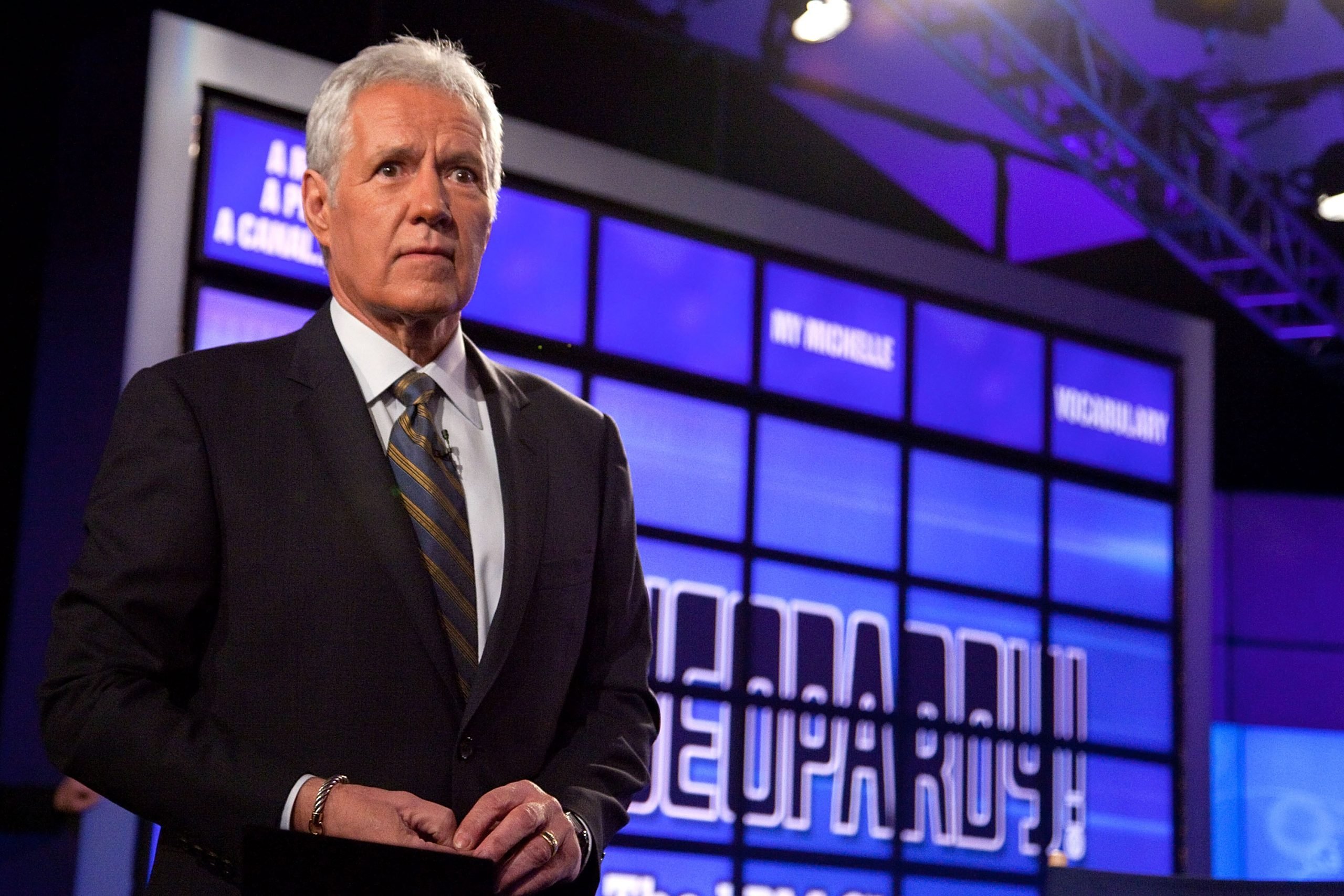 Trebek was grieved by 'Jeopardy!'s fans
Trebek's death at age 80 on Nov. 8, 2020 shocked his millions of fans. In March 2019, the television personality announced his diagnosis of advanced cancer. He told the Television Academy Foundation in 2007 how he hoped he and his beloved quiz show would be remembered.
"A respect for knowledge," he stated. "There's nothing wrong with being bright. There's nothing wrong with comporting yourself in a decent manner, with respect for your fellow individuals. We don't take cheap shots at people, in our clues, or on the program. I think that says a great deal about us."
Jeopardy!'s executive producer Mike Richards said on the air of Trebek after his death: "He will forever be an inspiration for his constant desire to learn, his kindness, and for his love of his family. We will air his final 35 episodes as they were shot. That's what he wanted. On behalf of everyone here at Jeopardy!, thank you for everything, Alex. This is Jeopardy!"
Alex Trebek was remembered on Twitter
On Trebek's 81st birthday, Twitter lit up with remembrances from the late host's fans, celebrities, and even his birth nation, Canada.
Buzzy Cohen, one of the show's best players and a recent guest host, tweeted: "As someone who made it up to the stage, I will say there is still no one who can truly hold a candle to the late great Alex Trebek. He is and will continue to be dearly missed in all our homes. Sending love to his family and loyal Jeopardy crew. Happy Birthday, Alex."
A recent Jeopardy! guest host and former star of The Big Bang Theory Mayim Bialik said in a tweet of Trebek, "Happy birthday to Alex Trebek, a legend who will never be forgotten."
Trebek's home country of Canada also posted a tweet honoring one of its most famous citizens. "'I'm curious about everything. Even subjects that don't interest me.' For years, Canadian icon #AlexTrebek brought joy to viewers everywhere and instilled a love for learning in us all. Today, on his birthday, join us in honouring and celebrating his incredible legacy."
And, reflecting Trebek's dedication to service and philanthropy in his adopted country, the USO tweeted, "On Alex Trebek's birthday, we remember America's beloved @Jeopardy host and his commitment to our military. Alex Trebek was truly a Force Behind the Forces who spent years actively contributing to the USO's mission, traveling on 13 USO tours to visit our troops."
The search for his successor on the quiz show he helped make a cultural icon
Following Trebek's death, a revolving door of guest hosts was put in place while the game show seeks a permanent host.
So far, the show has seen quite a few celebrities and Jeopardy!-associated individuals filling in: the show's Greatest of All Time player Ken Jennings; its executive producer Mike Richards; journalist Katie Couric; Dr. Mehmet Oz; Green Bay Packers quarterback Aaron Rodgers; anchor Anderson Cooper; 60 Minutes correspondent Bill Whitaker; Cohen and Bialik; CNN's chief medical correspondent Dr. Sanjay Gupta; GMA's George Stephanopoulos and his co-anchor Robin Roberts. Still to come are actor LeVar Burton; CNBC's David Faber; and Fox sportscaster Joe Buck.
The long-awaited name for the next permanent host of Jeopardy! is expected before the show's new season begins. An announcement is expected in August.
RELATED: Inside the Large Age Gap Between Alex Trebek and Wife Jean Currivan Trebek
post comes from: https://www.google.com/alerts/feeds/06826723516548187620/10747720445221330788

Post was first posted at: https://www.google.com/url?rct=j&sa=t&url=https://www.cheatsheet.com/entertainment/celebrities-canada-honored-late-jeopardy-host-alex-trebek-81st-birthday.html/&ct=ga&cd=CAIyHDA1OTI4ZmFhZTEzZjQwNjU6Y29tOmVuOlVTOlI&usg=AFQjCNGOJ0fz7usNUR1yURpXt59N8jRZ0w